Continuing diver development
Progression as a cave diver
As a full cave diver, you will be well versed in the essential skills required for diving in the overhead environment. You by now are likely already wanting to extend your limits further. That is where the range of cave diver specialities come into their own.
Specifically focussed on trained cave divers looking to gain additional training and expertise or those cave divers looking to specialise their cave diving in a certain direction.
There are a number of cave diver specialities available. The specialities we can offer are;
Stage Cave
Cave DPV
Mine Diver
Cave Survey
SRT Rope Access
All of these specialities are priced on request, based on a number of variables. Consideration will be given to the existing level of experience, the number of students, training location and any specialist logistics/equipment required.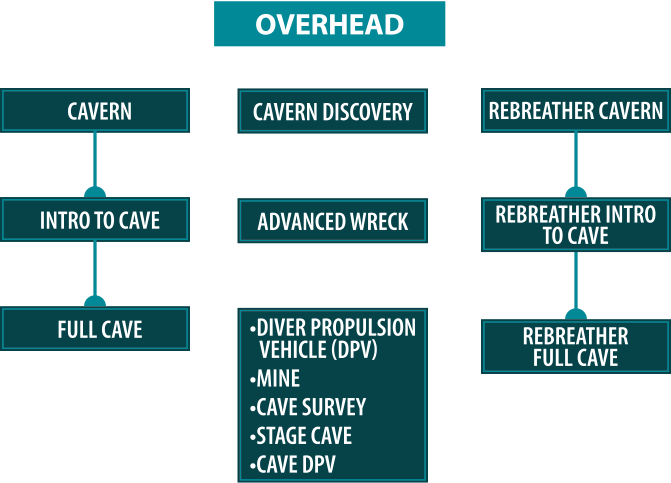 Join our mailing list today
Upcoming course dates, special offers and insider information.
Stay up to date with our latest news, course schedules, group trips and special offers.